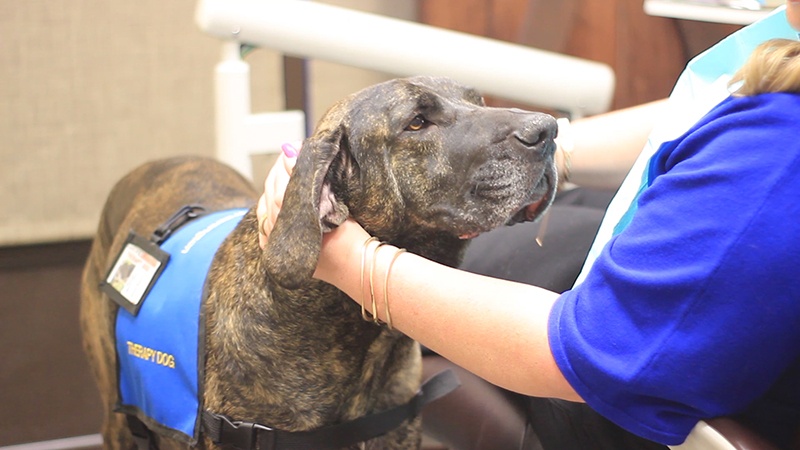 George Washington – Anxiety Reduction Specialist and Therapy Dog
George Washington was rescued from Middleburg Humane by Dr. Alexis almost ten years ago. He and his litter mates were part of a breeder raid and were living in deplorable conditions. George used to be very timid and unsure of the world around him, especially of new people (mainly men) and loud noises.
George learned from Dr. Alexis' other rescue dog, Remy, how to actually be a dog, and he went through over three years of training and received his certification from Berkeley K-9 School for All Dogs. As George's confidence grew, he blossomed into a very sweet and loyal creature. Her newest dog, Manny, who is also a rescue, looks up to George as a big brother and mentor. George's calm demeanor makes him ideal as a supportive therapy dog. George is available to sit chairside with anxious teen and adult patients to help them with their dental experience. When George is not at work, he enjoys playing outside with his brother and sister, chasing bunnies and most of all, sleeping on his couch.