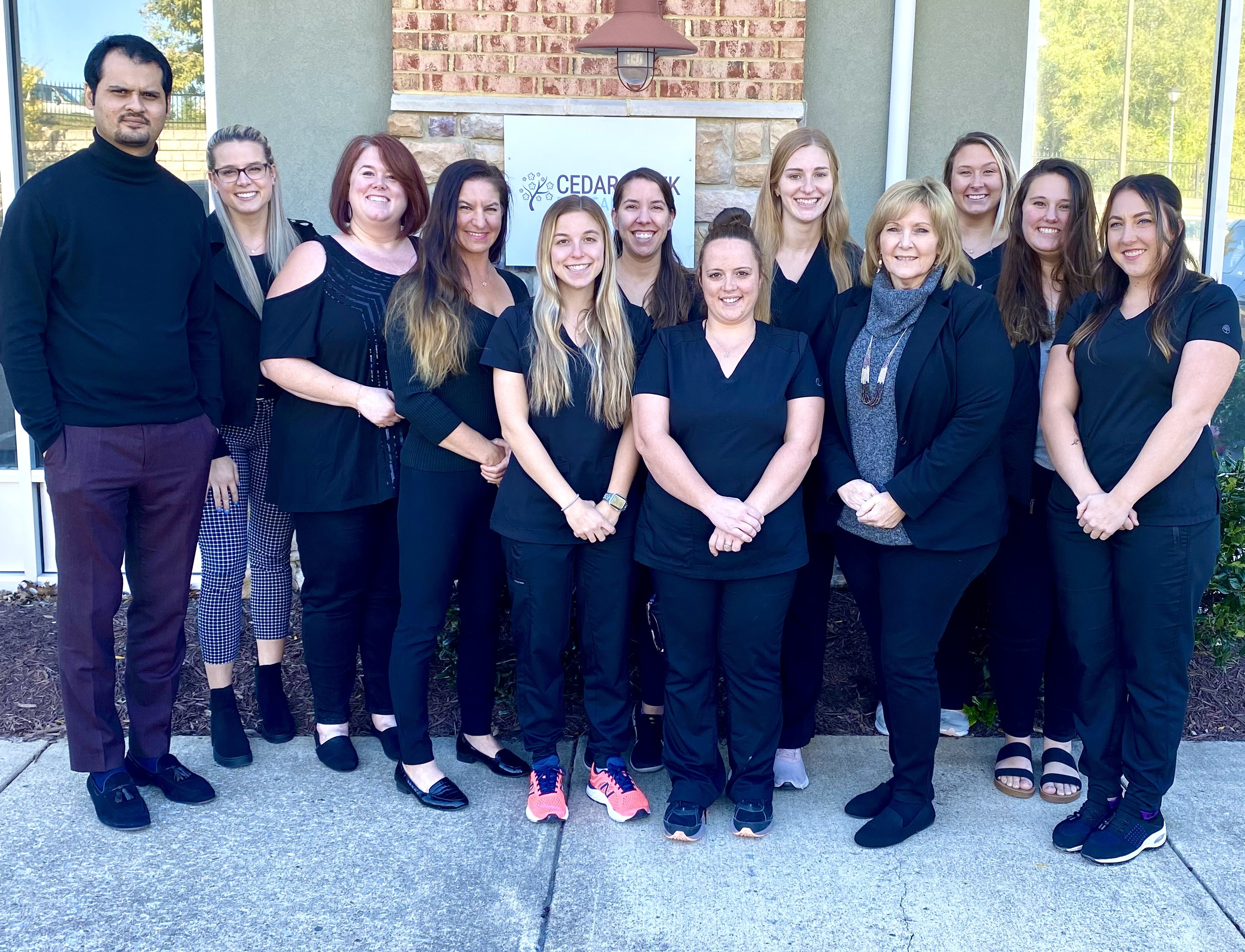 Our fun, energetic and professional dental team make our practice a great place to be! Our dentists and team take the time to get to know you and your needs so we can provide the best possible care. Call Cedar Creek Dental today at 540-486-5111 and learn more about dental care in Winchester, Virginia.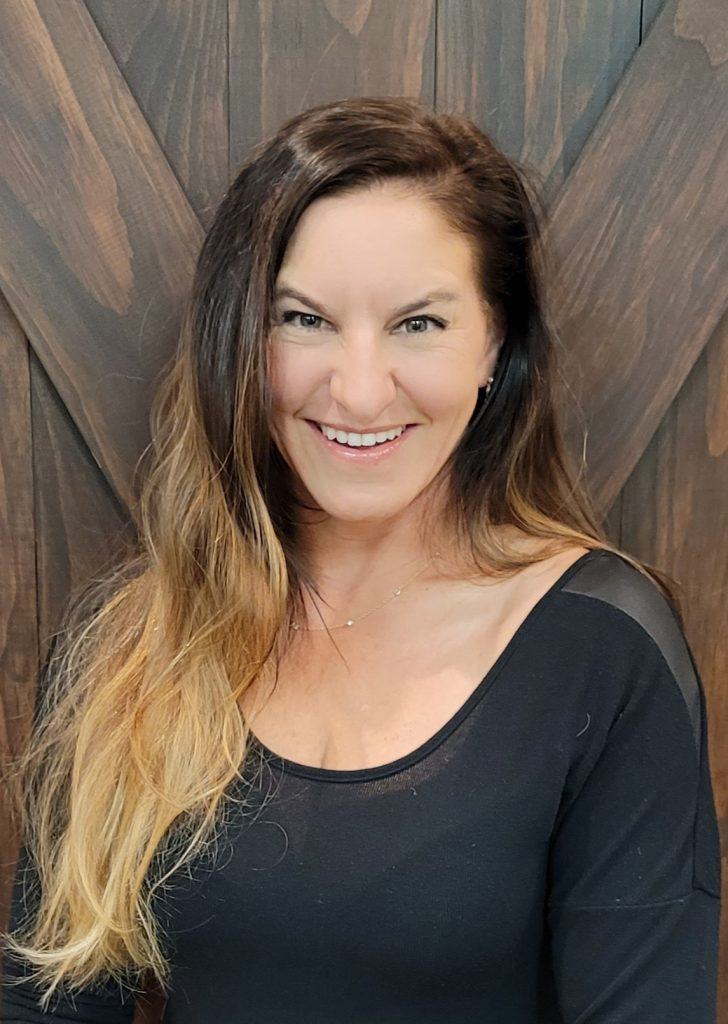 Alexis Mierzwa, DDS
Dr. Alexis grew up in Getzville, New York (a suburb of Buffalo). She received her Bachelor of Science in biology from Niagara University and her Doctor of Dental Surgery from SUNY Buffalo School of Dental Medicine. Dr. Alexis then moved to Los Angeles, California, where she did a general practice residency at MLK Hospital, where she was awarded Resident of the Year. She then returned to Buffalo where she practiced for four years before moving to Winchester in 2009. Dr. Alexis wanted to create an elite patient experience, so she opened Cedar Creek Dental after practicing in Winchester for six years as an associate. "The team we have here at Cedar Creek Dental is truly an elite group of individuals who put their entire heart and soul into your dental care and health. They continue to impress me every single day with their passion, and there is no way I would be the doctor I am today without them by my side."
Dr. Alexis believes in providing the best care available for her patients. This is why she takes approximately 100 hours of continuing education every year, which greatly exceeds state requirements. Dr. Alexis also sees the importance of giving back to the community and volunteers at the Winchester Free Medical Clinic on a regular basis. She is also a member of Sacred Heart Church of Winchester. Dr. Alexis enjoys creating a happy, supportive environment for both her employees and her patients.
Outside of the office, Dr. Alexis is an avid horsewoman. She competes regularly in hunter/jumper competitions. She also is very fond of her three rescue dogs, Remy (Great Dane Mix), Manny (Fila Mastiff) and George Washington (Fila Mastiff). "My favorite thing to do when I am not in the office is be at the barn or just hang out with the dogs outside. Being with the animals is so grounding."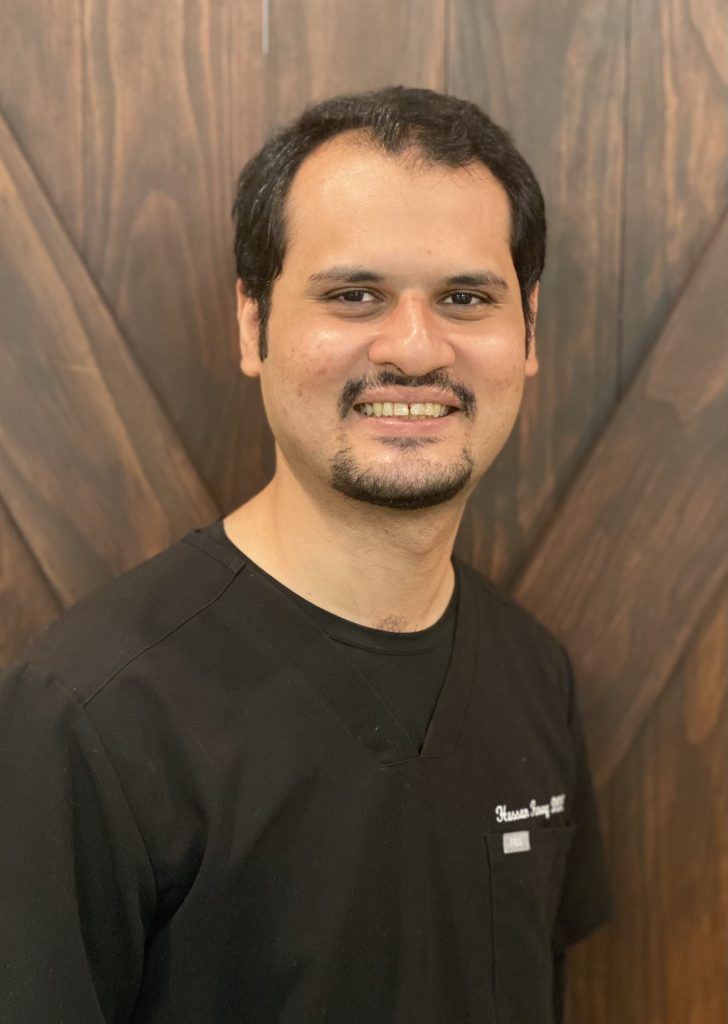 Hassan Farooq, DDS
Dr. Farooq recently completed the international dentist program at Loma Linda University, School of Dentistry in Loma Linda, California. Prior to completing this program, Dr. Farooq practiced dentistry in his home country of Pakistan. He joined our team in 2017. Dr. Farooq is skilled at providing a wide range of dental services, consistent with the services already offered in our practice. He enjoys working with a wonderful team to help people change their dental experience and their lives. He gives his heart and soul to provide to our wonderful patients who deserve nothing less than excellent dental care.
"I feel blessed to be a dentist because that gives me the power to not only relieve my patients from pain, but to also recreate the nature by giving them the smile they love. I love the part where my patients come to see me as a friend."
When Dr. Farooq is not doing dentistry, he enjoys spending time with his wife and family. He loves to experience new places and try the cuisine.
Kaitlyn – Dental Hygienist and Clinical Co-Manager
Kaitlyn was born and raised in Romney, West Virginia. She began her dental career as an assistant, and immediately knew that a career in dentistry was her calling. She moved to Winchester in 2012 to attend dental hygiene school through Virginia Western, and has never looked back. She joined our team in February 2016. She is well versed in all aspects of patient care, and is always willing to help out anywhere in the office! She is a great team player, always putting our team and patients first. Her favorite part of the job is building genuine relationships with each and every patient!
When Kaitlyn isn't working, she always finds herself on the go! She loves to travel, enjoys outdoor activities, cheering on the Mountaineers and the list goes on! Most importantly, Kaitlyn enjoys spending time with her friends, family, and black German Shepherd mix, Finn! Come on in and experience Kaitlyn's exceptionally thorough and gentle skills, her extensive knowledge, and let her personally tailor a dental hygiene plan for you!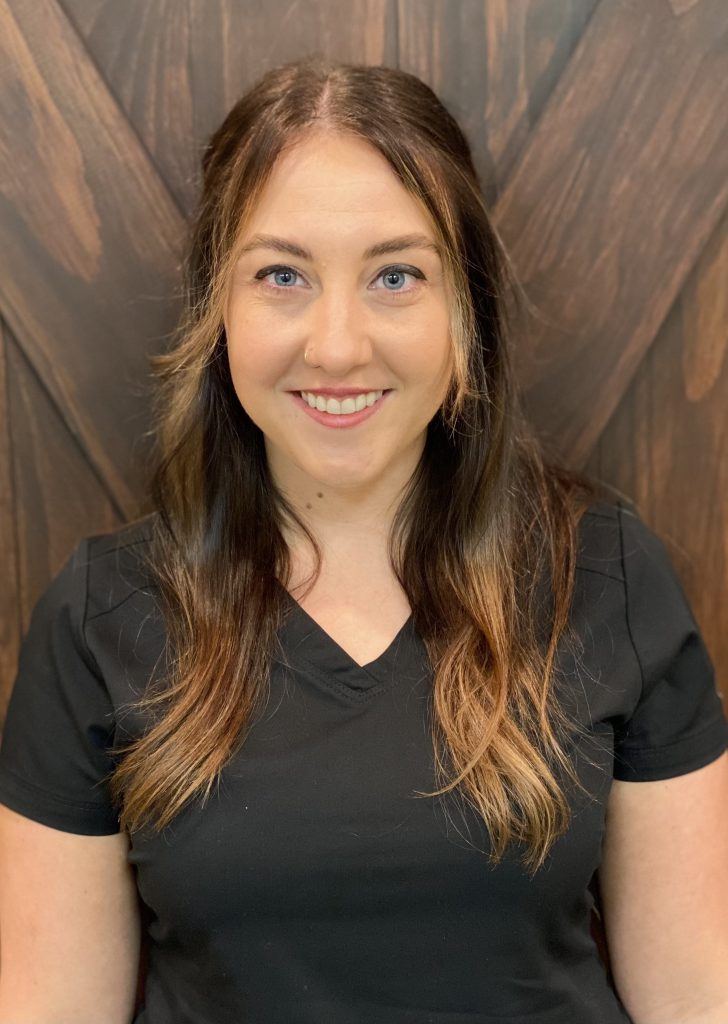 Courtney – Dental Hygienist
Courtney grew up in Augusta, West Virginia. She graduated from Hampshire High as vice president of her class. Courtney then continued her education and graduated from Allegany College of Maryland for dental hygiene as historian of the Student American Dental Hygienist's Association. She joined our team in 2018. Aside from her professional successes, she has a daughter, Taiah. She enjoys many hobbies like traveling, hiking, cooking, reading and spending time with her friends and family.
Courtney's favorite aspect of being a hygienist is developing lifelong relationships with her patients and providing them the best care possible. She loves our team and what we represent and works hard each day to provide patients with proper oral hygiene care. Her dream is to volunteer for a dental mission trip and travel abroad to aid people in need of her expertise.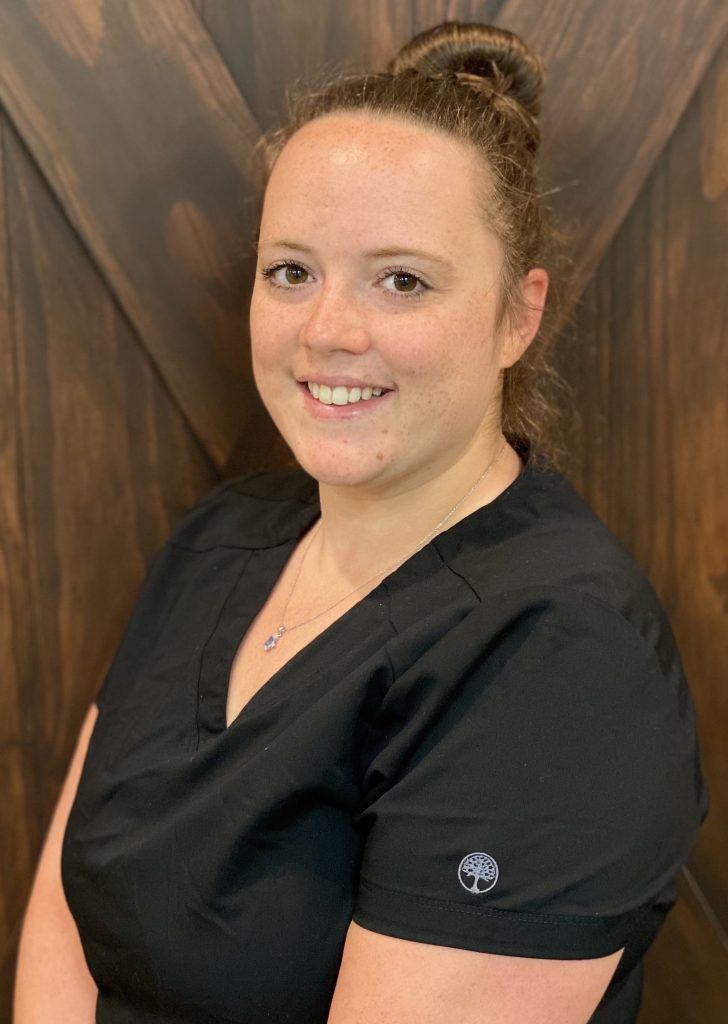 Chelsea – Lead Dental Assistant
Chelsea joined us in February 2019. She attended Lord Fairfax Community College and graduated in 2017 with an associate degree in health science, a certificate in general studies and a certificate in health science specialization. She plans to continue her education in the dental field by going to college in the fall of 2020 for dental hygiene. She has also considered becoming a dentist herself after seeing the love and time Dr. Alexis and Dr. Farooq put into caring for the patients and the office.
Chelsea's favorite part of our practice is the atmosphere. She likes that everyone in the office wants to help you achieve your perfect smile and will teach you what you need to know to maintain it. Chelsea contributes to our team by upholding the high standard of excellence that we provide. Your comfort and care are our top priority!
Chelsea married her husband Matthew in 2016, and they have two children together, a boy and a girl. She enjoys taking day trips with her family and watching movies and TV shows.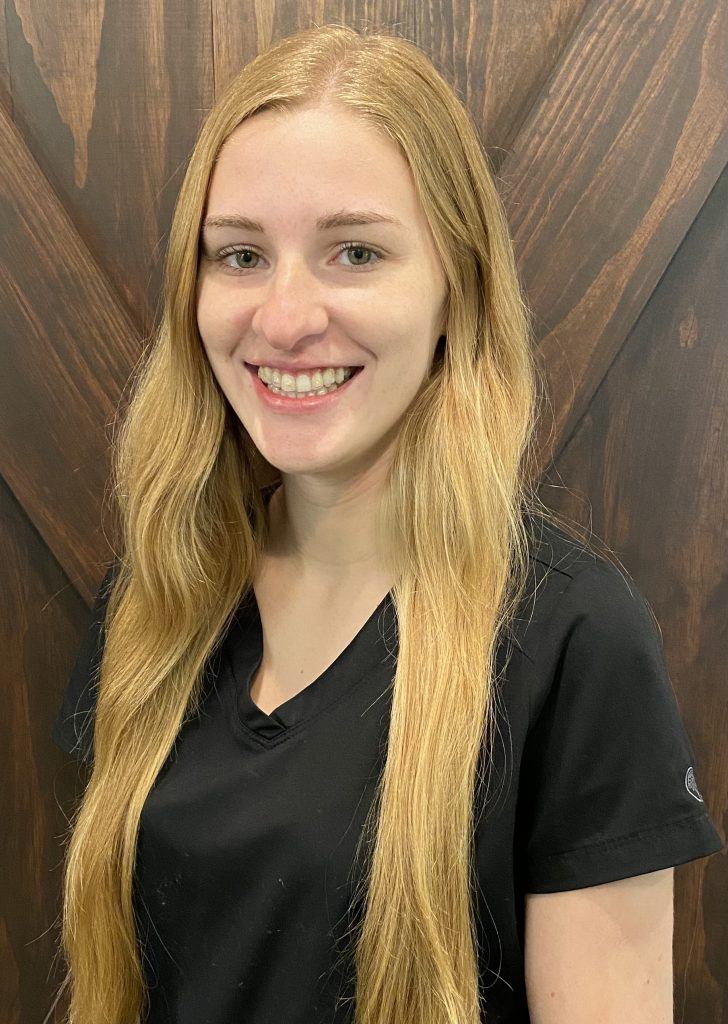 Autumn – Dental Assistant
Autumn completed her dental assisting program at Lord Fairfax Community College, graduating in June 2020 and joining our team soon after. She is a very team-oriented addition to Cedar Creek Dental and is always helping her team members.
When she has free time, Autumn enjoys hiking with her Basset Hound, Mabel, watching movies, gardening and going to the beach.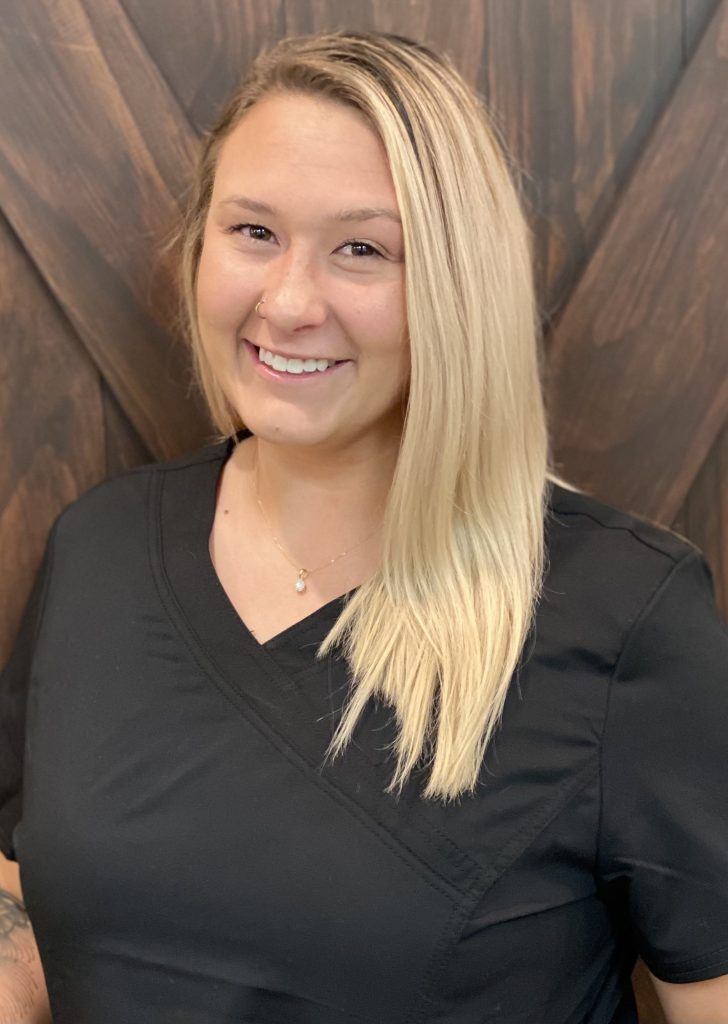 Kelcie – Dental Assistant
Kelcie has been a part of Cedar Creek Dental since September 2021, and she loves being a part of such a hardworking and fun team. Kelcie is a loving mother of her daughter, Taytum, and enjoys playing softball in her free time.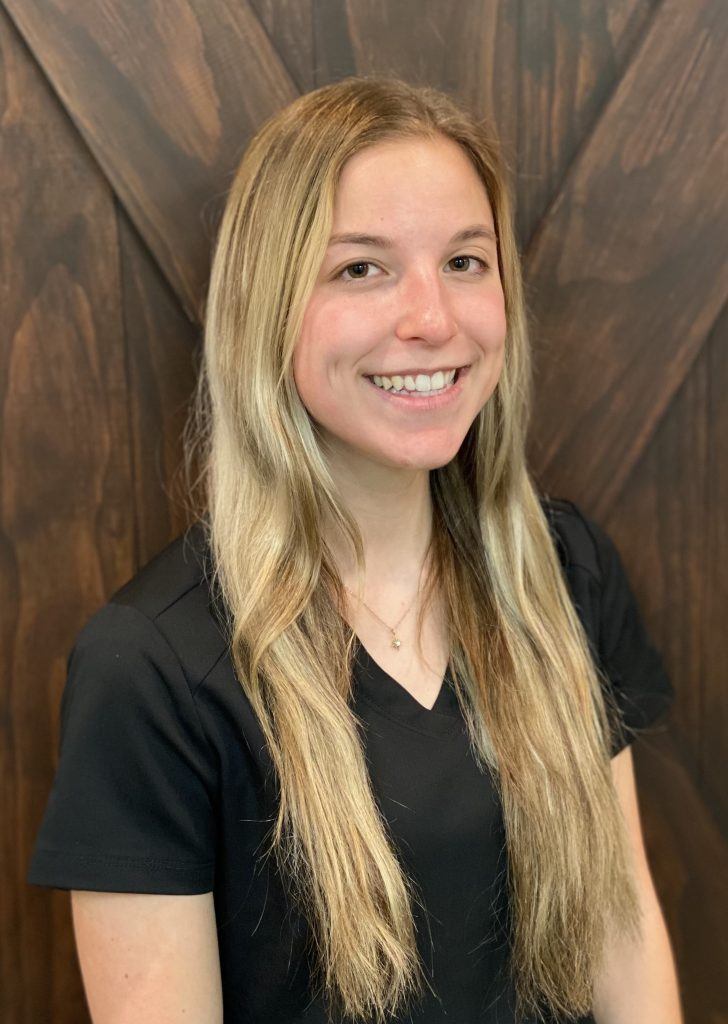 Rachel – Dental Assistant
Rachel graduated from Shenandoah University with a bachelor's degree in environmental studies, joining our team later the same year. Her favorite part of being a part of our practice is how well our team works together and how much we care about our patients. She always tries to help where needed. In her spare time, she likes to go fishing.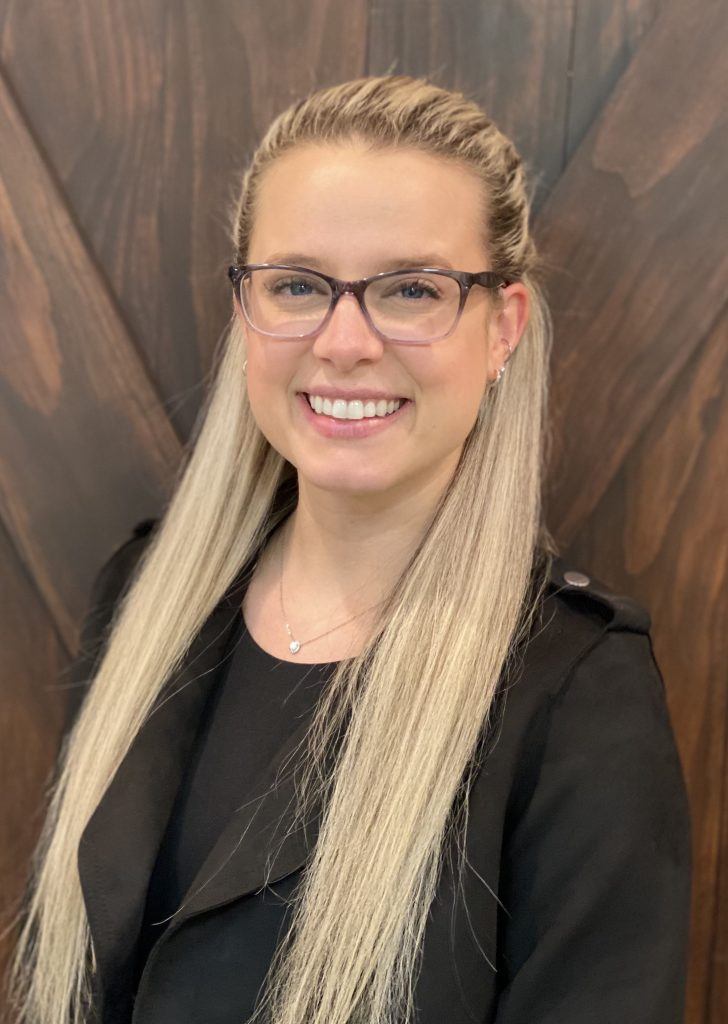 Sarah – Practice Manager
Sarah is originally from York, Pennsylvania, where she lived for 17 years. She moved to Winchester, Virginia, in 2010 and graduated from Shenandoah Valley Christian Academy in 2012 with a 4.0 GPA while staying active in extracurricular activity. Sarah previously worked with Dr. Alexis at a previous practice, and with only two years of experience in the dental field, took a leap of faith and joined Dr. Alexis in starting Cedar Creek Dental in 2015. She proved to be more than capable, taking on all sorts of new tasks and mastering them with her amazing work ethic, sky's the limit attitude, and the best smile under the sun. Sarah has fully transitioned into the marketing world from dentistry and is working toward her bachelor's in marketing and business management.
Sarah enjoys working with our team. We all care about each other and push each other to achieve both work and personal goals. We are not just an office that works together: we are a family. Sarah serves our patients by finding new ways to make their experience as comfortable and stress-free as possible. She is always researching new marketing tactics and attending events to promote the growth of our practice.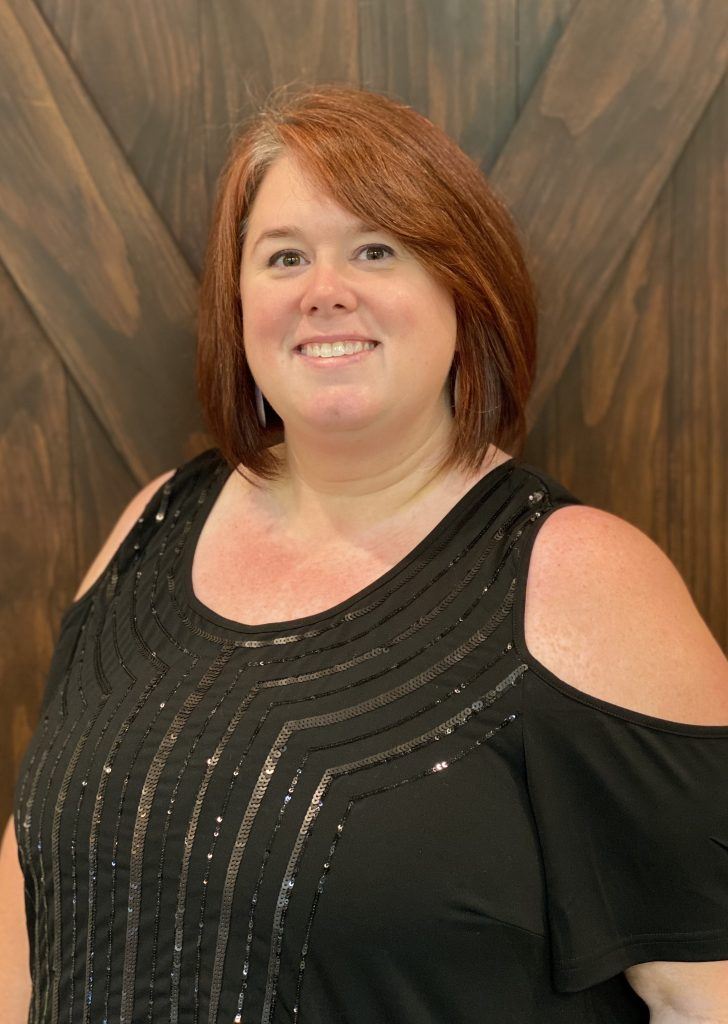 Vicki – Practice Guru
Vicki has been in dentistry for the last 15 years, and in that time has mastered just about every position in the office. This girl got game! Whether she is assisting chairside or coordinating the team and schedule, Vicki brings good vibes and energy to the team.
Born in Fairfield, California, Vicki moved to Virginia as a child and graduated from Sherando High School in 1998. She currently resides in Augusta, West Virginia, with her fiancé, Jonathon, son, Andrew, horses, and an assortment of other four-legged friends. Vicki is very passionate about raising awareness about animal neglect and is active in local rescue organizations. She also enjoys gardening.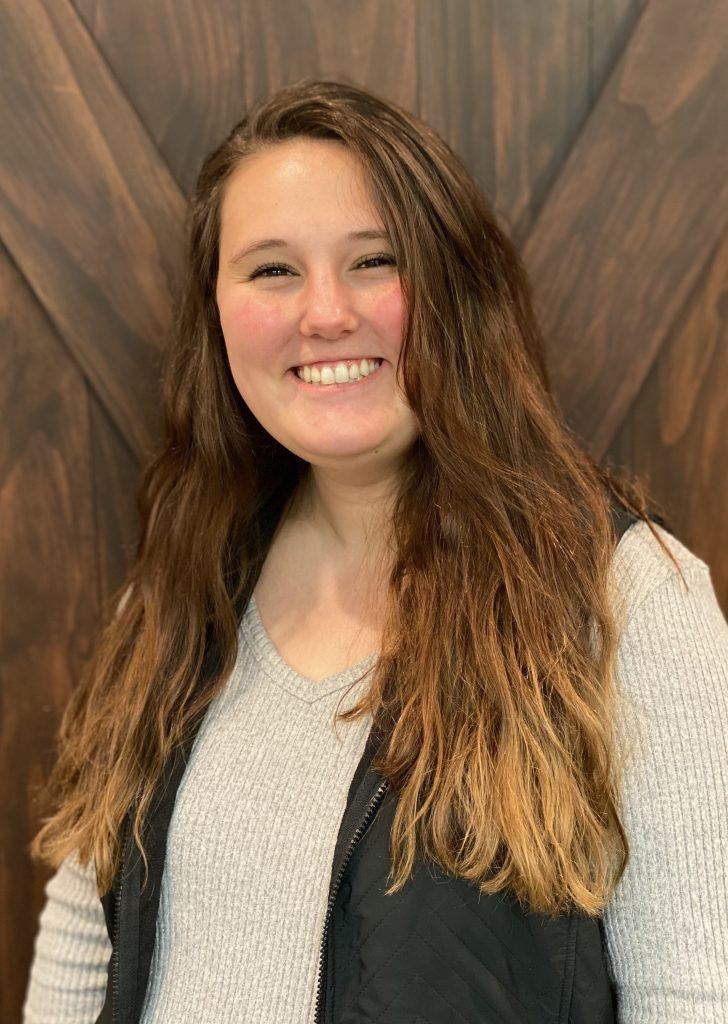 Cassidy – Patient Coordinator
Cassidy enjoys the uplifting environment of Cedar Creek Dental and is always here when needed. Her immediate family consists of her daughter, Chelsea, her partner, Austin, and their dog, Tucker. She likes riding horses and spending time with her family when she has it.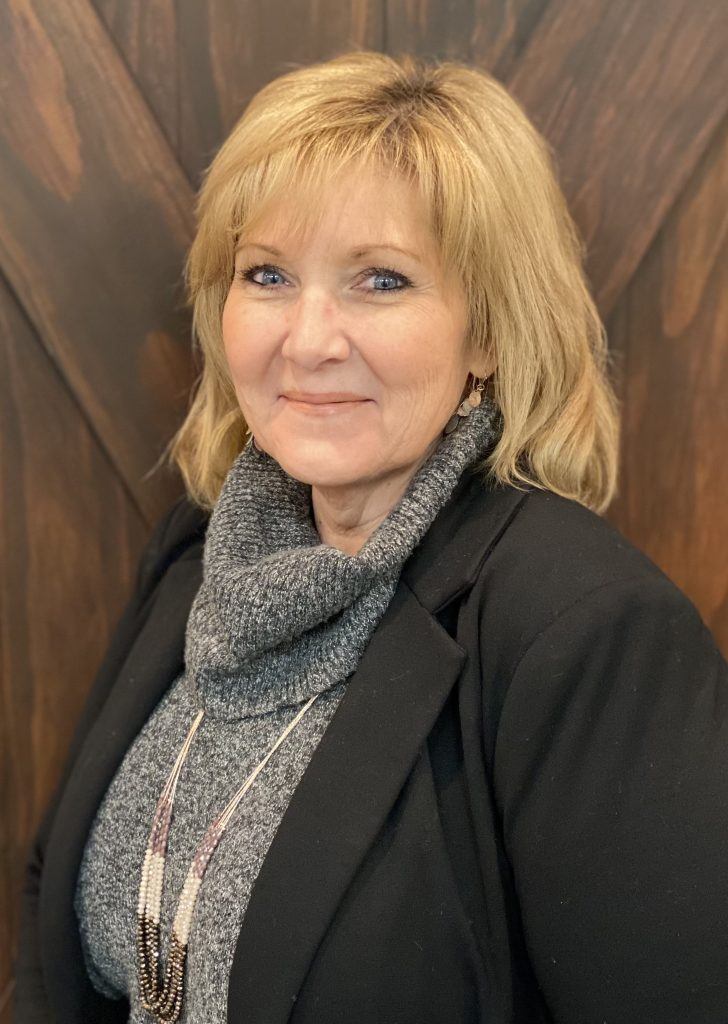 Marian – Treatment Coordinator
Marian has been in the dental field since she was 18 and eventually transitioned to front office work, joining our team in May 2021. She loves working with our skilled and knowledgeable dentists and friendly team, and she can be found helping patients understand their treatment plans and finding creative ways to maximize their benefits and the financial aspects of their care.
Marian lives in Berkeley Springs with her partner, Joe, and her dog, Stan. They have two daughters, Brittney and Amanda, and two granddaughters, Paislee and Bella. When she has the time, she loves crafting, baking and spending time with her family.